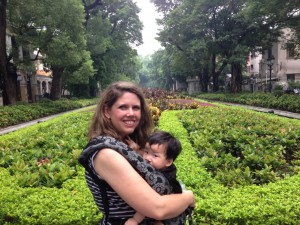 I want to apologize to everyone who keeps getting emails from this blog! I am not sure whether I have been hacked or if the problem lies with Feedburner, but although I haven't posted anything new for awhile my blog keeps sending out posts.  I haven't been able to do anything about it as I have been in China adopting our new daughter.  For those interested in our adoption journey, please check out my new blog Skip to my LuLu.
This blog will NOT be deleted, but unfortunately I believe I am going to have to delete my feed, which means those of you that have signed up to receive emails whenever I post something new will no longer be receiving those.  I am going to try one or two more fixes with my web host, but if that doesn't work then I will have to delete the feed.  You will no longer receive the unwelcome emails with my last twenty posts–and also no more emails for new posts, either.
If anyone else has experienced this problem and knows another way to solve it, please leave a comment or email me!
I will highlight something in the sidebar about signing up for emails after I get this all resolved. Thanks for your encouragement and support!