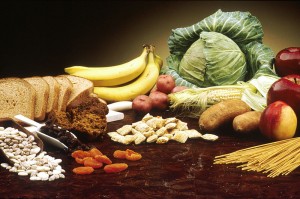 As is our custom, we ended our study of the Mayan culture with a Mayan Feast. Here was the menu:
Tamales
Pozole De Pollo (traditional pre-columbian chicken soup)
Corn Bread
Smoothies
Honey Vanilla Fruit Compote
Hot Chocolate
Tamales
We love tamales, so I make them frequently. This was the first time I've made the dough from scratch, but it wasn't any harder than using a mix. I'll make them homemade from now on. I used Instant Corn Masa Mix (Maseca) for the dough, which is readily available in the Mexican foods aisle at my Walmart. You'll also need to pick up a package of corn husks in the same aisle.
Tamale Dough:
2 cups Maseca flour
2 cups lukewarm broth or water (I used water)
1 teaspoon baking powder
1/2 teaspoon salt
2/3 cup vegetable shortening
Combine the Maseca, baking powder and salt in a bowl, and work the liquid in with your fingers or a fork to make a soft moist dough. In a small bowl, beat shortening until fluffy. Add the masa to the shortening and beat until the dough has a spongy texture. Prepare the tamales with desired filling. This makes enough dough for about 16 small tamales.
Tamale Filling:
1 pound ground beef
one large onion, diced
garlic, 3 or 4 cloves, diced
1/2 can black beans, drained
small can diced green chiles
1 1/2 cups shredded cheddar cheese
2 tsp ground cumin
2 tsp chile powder
1 tsp basil
salt, pepper to taste
Brown the ground beef and the diced onion. When the beef is cooked through, add the garlic and cook an additional minute or two. Add the drained black beans, the green chiles, the shredded cheddar cheese and the spices. Allow to cool for a few minutes before filling the tamales. If you want, you can make this ahead of time and refrigerate in a sealed container or even freeze for future use. Optional: sometimes I add 1/2 a can of corn to the filling, as well.
To prepare the tamales: Lay a corn husk in your hand. Spoon a strip of masa onto the husk, making sure to leave an inch or two of space on either side. Put a spoonful of the beef mixture in the middle of the masa. Fold the corn husk over, forcing the masa to encircle the beef mixture. Fold the bottom of the corn husk up and lay the tamale seam side down in a steamer basket (my rice steamer is deep enough that I can stand the tamales up around the sides of the bowl, wedging in more until the whole bowl is filled). Steam the tamales until the masa dough is cooked through. In my rice steamer, I cook them for 45 minutes. I'm not sure how long it would take in a stove-top steamer.
Note: This filling recipe will make enough for almost twice as many tamales as the masa dough recipe, so you will have extra filling to freeze. If you want to make a double batch of masa, make sure you have enough room to steam all the tamales!
Pozole De Pollo
I got this recipe from a friend who is of Mexican descent. The recipe had been handed down through her family. My family LOVES this soup. I was amazed when I was searching online for pre-columbian food and I found virtually the same recipe! I knew it had to be part of our feast.
Whole chicken or several chicken breasts
Chicken broth (2 cans) or chicken flavor instant bullion (10 cups)
Several fresh garlic cloves
1 to 2 tsp. Oregano
1 to 2 lemons, freshly squeezed (or equivalent in lemon juice)
1 can hominy, drained (this corn product was found in the Mexican foods aisle at Walmart)



The prepared soup is topped with condiments
.
Choose from the following: fried tortillas, chopped cilantro, lime or lemon wedges, diced onion, avocado chunks, sliced radishes, iceberg lettuce. Serve the condiments in little bowls and allow each person to pick their own. We love the fried tortillas (fry store bought tortillas in a little olive oil and cut into wedges), the cilantro, lemon wedges, onion and avocado.

To prepare the soup:
1) Cook the chicken with the broth, garlic, oregano and lemon juice until done (this can be done on the stove or in a crock pot). If using a whole chicken, remove the chicken and de-bone it when it is done. Return meat to the crock pot. I prefer using boneless, skinless breasts to save a step.
2) Put in the can of drained hominy and allow to cook for another 30 minutes or so. I put the hominy in as-is, the way my friend does. I found another recipe online which called for putting the hominy and 2 cups of broth in a blender and processing until smooth. This would give the soup a thicker texture. I'd like to try that sometime, but everyone loves it the way my friend's recipe calls for it, with the hominy whole.

Cornbread:
I used a store-bought mix. I'm not sure that cornbread was traditional for the Mayan. They definitely had corn! My little boys thought the cornbread was
by far

their favorite part of the meal, so I am very glad I included it.



Smoothies

When researching pre-columbian food I came across a recipe that looked very much like smoothies. It called for a mixture of fruit, milk and sugar, processed until smooth in a blender. We eat that for breakfast all the time, minus the sugar! I served everyone a small mango-pineapple smoothie.
Honey Vanilla Fruit Compote

This was wonderful! We all loved it. The original recipe, found online, called for Guava, but fresh Guava are very expensive here, and frozen and canned were both unavailable. I substituted frozen mango chunks from the frozen fruit section at my grocery store.
1 1/2 cups honey
3 1/2 cups water
1 Tablespoon vanilla
1 medium pineapple, peeled and cored (I used 1 bag frozen pineapple)
10 guavas (or one bag frozen mango chunks)
1/2 pound fresh cherries (I used 1 can of sweet cherries, due to the season)
halved grapes for garnish (do not cook)
Cook the honey and water, simmering until all the honey is dissolved and you have a simple syrup. Add the vanilla. (If using guava, boil them in a separate pan to release the skins, peel and dice.) Add the fruit (pineapple, mango, cherries or guava) to the simple syrup and cook for 15 minutes. Allow to cool. Serve chilled or at room temperature, and garnish with the grapes.
Hot Chocolate
This was an important drink to the Mayans. We learned that cacao beans were used as currency, and that a slave could be purchased for 100 cacao beans, or enough to make 25 cups of hot chocolate. I did not use a Mexican or Mayan recipe, relying instead on my old standby from Paula Deen. It is easy and it makes the BEST hot chocolate.
1 14 oz. can sweetend condensed milk
1/2 cup unsweetened cocoa powder
1/8 tsp. salt
6 1/2 cups hot water
1 1/2 teaspoons vanilla
Combine the sweetened condensed milk and the cocoa powder in a pan. Add the salt. When it is thoroughly combined, slowly add the water, stirring. Heat through (do not boil). Add the vanilla when you turn off the heat. The Mayans added honey, cinnamon and chili powder to their chocolate drink, so you could do that if you wanted to be more authentic.